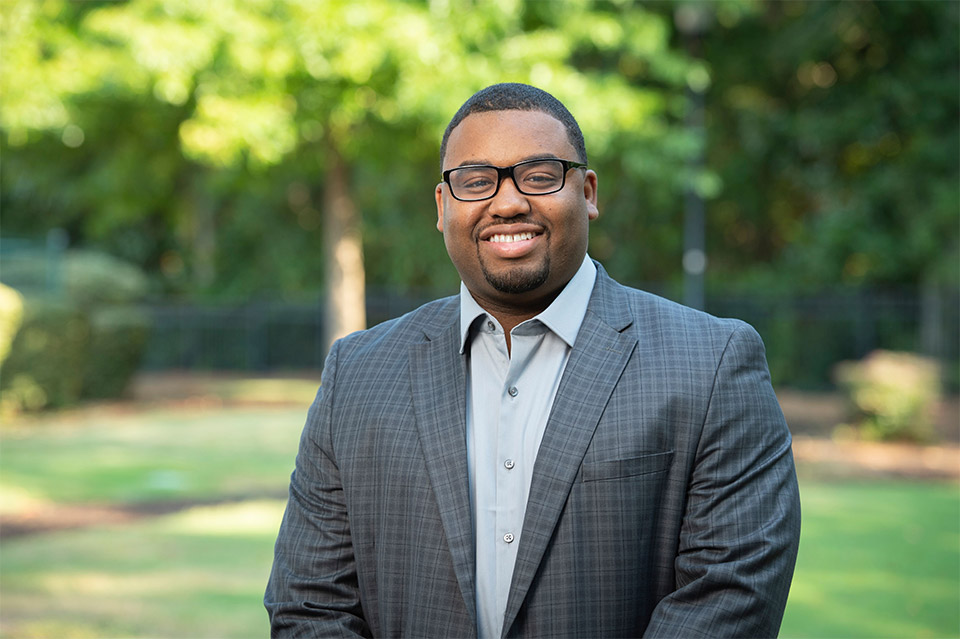 Legal Assistant
Myra Clayton
Willie J. Peters
workers' compensation defense
bio
Willie J. Peters is a workers' compensation defense attorney in the firm's Greenville, South Carolina office. He received his bachelor's degree from Morehouse College, where he graduated magna cum laude, and went on to receive his J.D. from the University of South Carolina School of Law.
Willie was admitted to the South Carolina Bar in 2013, and he is a member of the South Carolina Bar Association and the South Carolina Workers' Compensation Educational Association.
Willie was born in Battle Creek, Michigan, and raised in Marietta, Georgia. He currently lives in Greenville with his wife, Tina, and daughter, Logan. He is a member of Saint Paul Baptist Church, where he and Tina were married. Outside of his practice, Willie enjoys spending time with family, watching sports, and exercising.