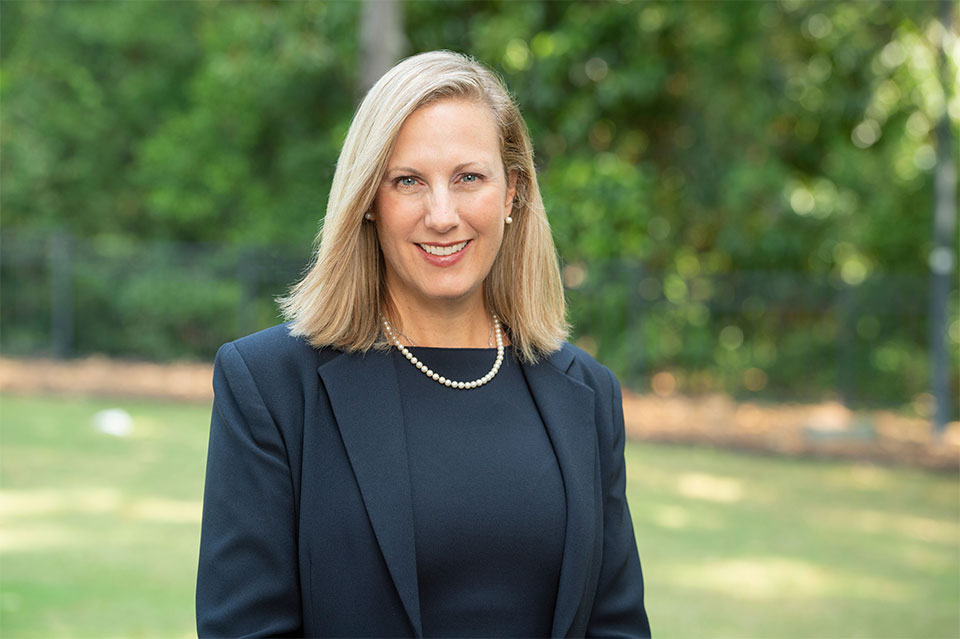 Paralegals
Kelli Hall | Mariandre Costa
Legal Assistant
Charli Manning
Sarah B. Fellona
need this info
bio
Sarah B. Fellona practices in the firm's Columbia, South Carolina office.  She graduated cum laude with a degree in French from Davidson College in 1994. After graduating from college, she spent a year teaching English at St. Philips Girls School in the Western Province of Kenya.  She earned her J.D. cum laude from the University of South Carolina in 1999, where she served as the Senior Articles Editor of the ABA's Real Property, Probate, and Trust Journal, was a member of the Order of the Wig and Robe, served on the Pro Bono Board, worked as a Guardian ad Litem, and received various CALI awards for academic achievement.
She was admitted to the South Carolina Bar in 1999 and the North Carolina Bar in 2002.  She is also admitted to practice in the United States District Court, District of South Carolina.  She has been a South Carolina Certified Civil Court Mediator since 2003.
 After graduating from law school, she worked as a staff attorney in the Corporate Finance Division of the U.S. Securities and Exchange Commission.  She returned to South Carolina to practice trial law at Berry, Tevis, and Jordan in her hometown of Hilton Head, where she represented civil litigants in personal injury, contract, construction, and real property disputes, and served as a Guardian ad Litem in Beaufort County.  She was a volunteer attorney for Trial Lawyers Care and successfully secured a substantial award for the spouse of a victim killed at the Pentagon in the 9/11 attacks.
 In 2003, she married her husband, now U.S. Air Force Colonel Michael J. Fellona.  They and their four daughters have lived in five states and three foreign countries.  During this time, Sarah taught Aviation Law as an adjunct professor, earned an international diploma in Spiritual Theology from the Pontifical University of St. Thomas Aquinas in Rome, and an M.A. in Theology from Catholic Distance University, summa cum laude.  She is also a graduate of the Defense Language Institute in Monterey, California where she graduated top of her class in Spanish.  Sarah has served on various boards and committees in her role as an active duty Air Force spouse.
Currently, Sarah is training to serve as a spiritual director.  In her free time, Sarah enjoys spending time with her family at the beach, on the lake, or in the mountains, cheering for the marching band, and reading and writing about theology and philosophy.